Now for the
GB Race Tracker
Technology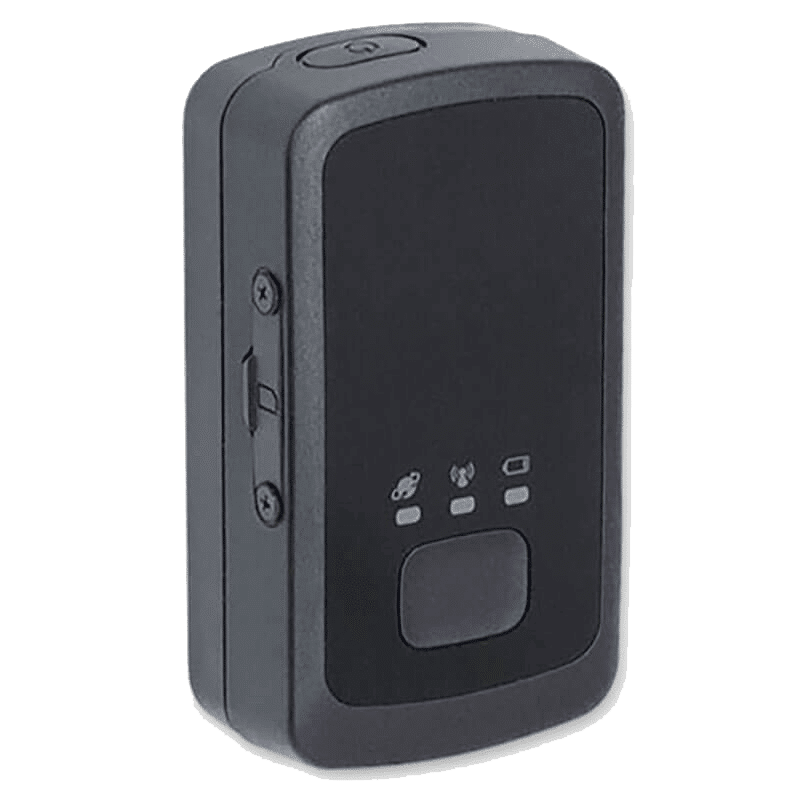 ---
Follow your friends in the Race with our Advanced Tracking Device
weighing just 60g, and is 38.5mm (L) x 23.5mm (W) x 68.5mm (H), Quad Band GSM/GPRS 850/900/1800/1900 MHZ
---
Advanced tracking hardware with Quad band capability keep the trackers connected by roaming on multiple networks ensuring reliability for your event, working alongside a super easy administration panel to manage everything from one place.   GPS tracking offers really powerful and unmatched performance to events.
The SOS Button is ideal for events requiring rapid emergency alerts or instant geo-fencing based on current locations.
Bespoke connections – Depending on your event, locations can be transmitted at different intervals (duration of the event taken into account).
Keep track of everywhere they go whatever the event.
Mapping
---
All the mapping on GB Race Tracker platform is provided by Thunderforest.  Extraordinary detail and comprehensive views of Britain!

---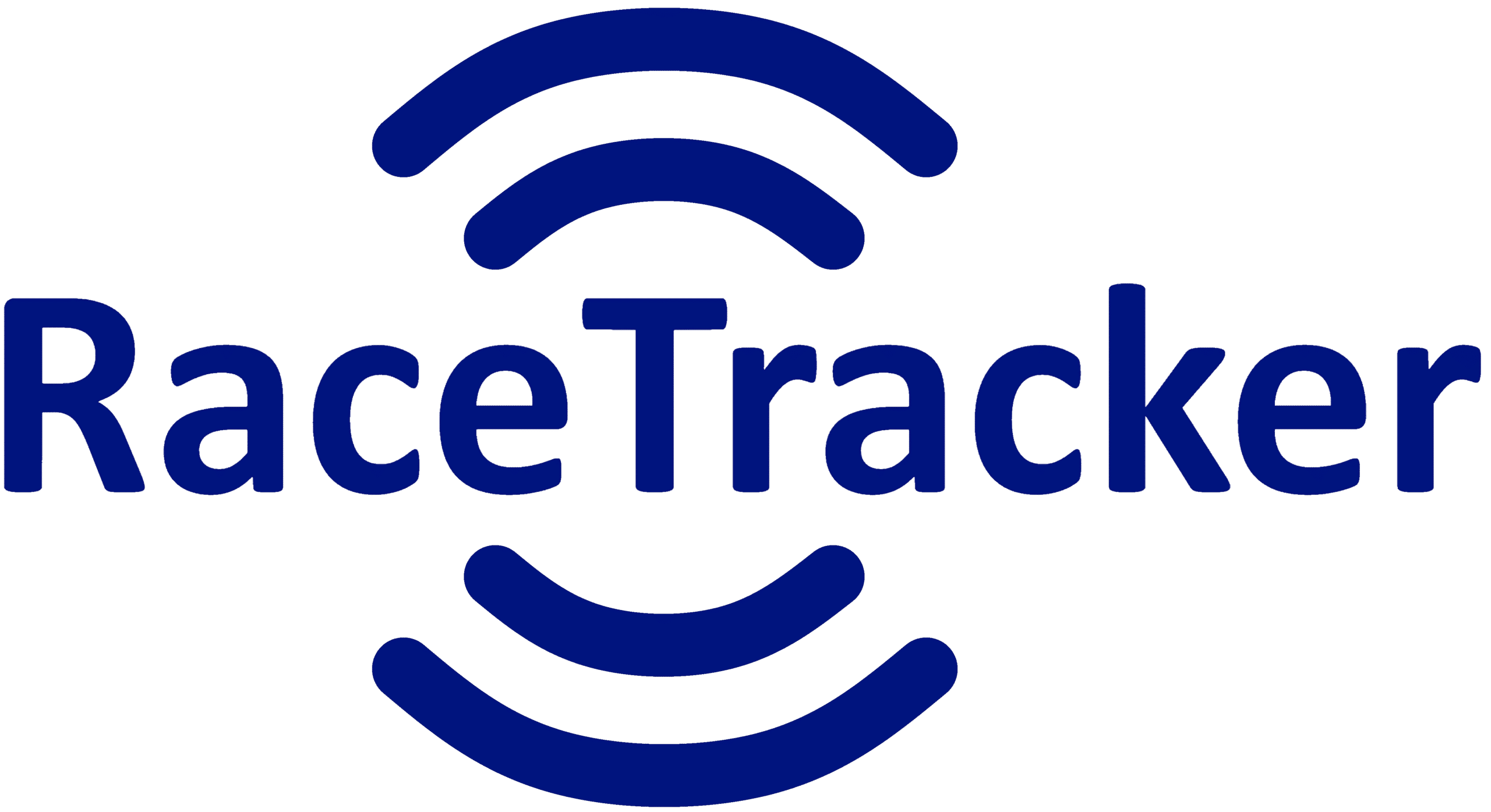 ---
Manage your events with our Intuitive Race Tracker platform
Follow sports with 'Real-time' visibility
Continuously updated leaderboard/positions
Everything you need to know about your runners on screen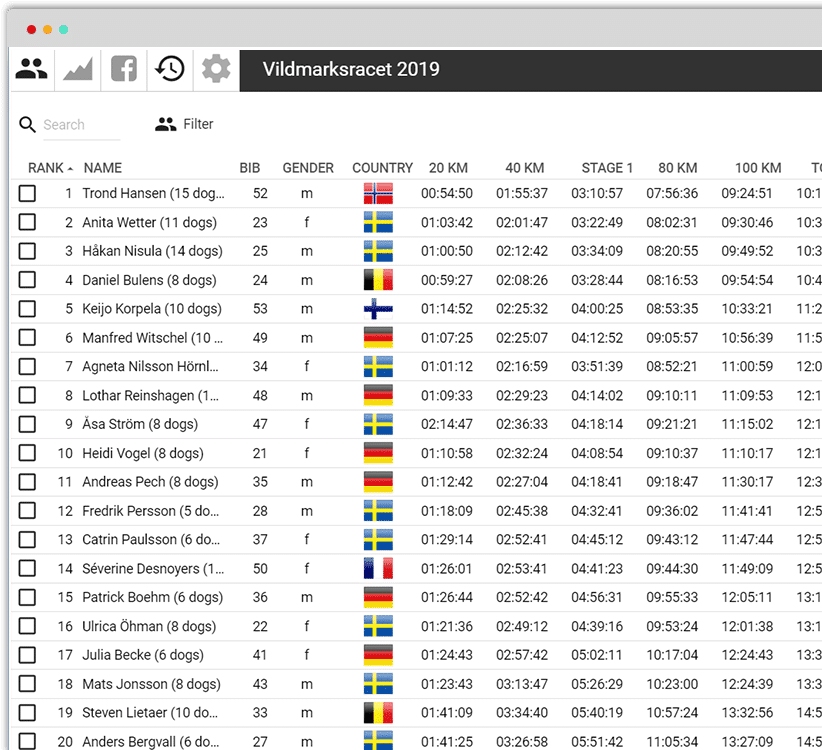 Want your audience to know how they're doing?
---
You competitors friends and family can follow anyone in the race by clicking on any name in the sidebar. Here they'll find a short bio with some info about the runner and the all important split times between checkpoints.
This is also available anytime after the race! Your competitors can play back their race or other runners to gain all important insights.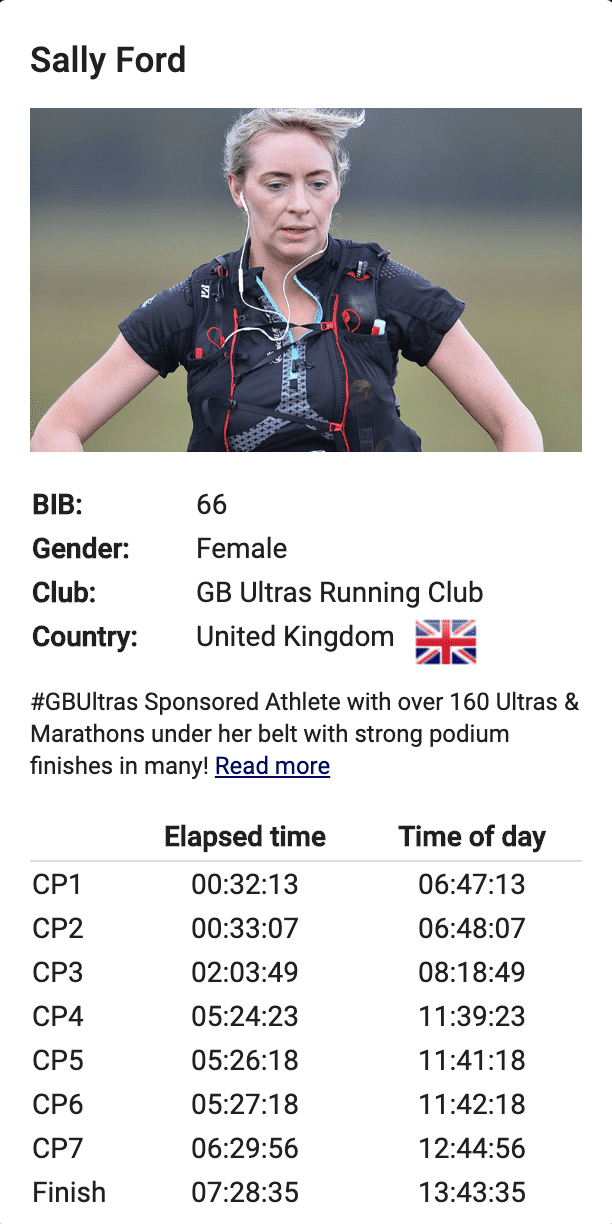 GB Race Tracker is Right at the Heart of the Race!